The world famous flamenco guitar player Paco Peña gives a performance of his piece Requiem por la Tierra, or Requiem for the Earth, on January 19 (Doetinchem), 21 (Wageningen) and 22 (Arnhem). There is a try-out on January 18 (Zevenaar). Paco Peña's flamenco ensemble, two chamber choirs and four childrens' choirs from Gelderland join forces under conductor Rob Vermeulen.
Paco Peña wrote this remarkable piece in 2004. In it, he appeals to humanity to handle our earth carefully. He makes use of the exciting combination of passionate flamenco and classical choral singing. A performance, with cooperation of ArtEZ, WUR, schools and childrens' choirs, speakers and dancers, that calls to cherish 'our mother'. Paco Peña used several sources for the composition's lyrics, amoung which, originating from Homer:
Tierra, madre de todos, recio fundamento… cantaré, or:
Earth, mother of all, solid ground under our feet… I shall sing.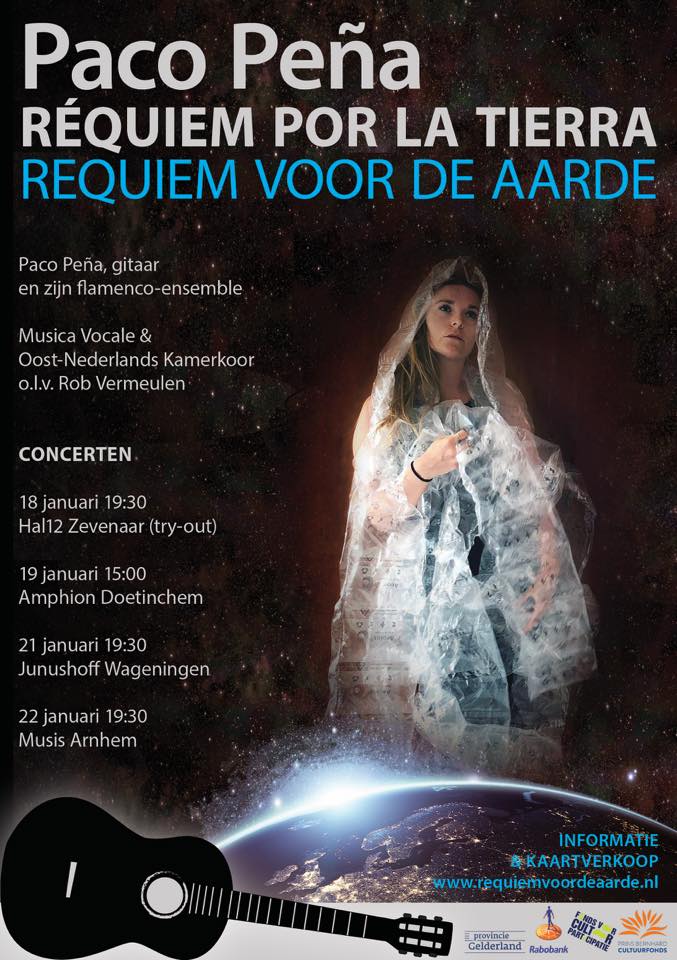 'To survive and be happy, man has no choice but to trust the earth and its resources. It goes without saying that we must honour nature, but that we must[…]
Read more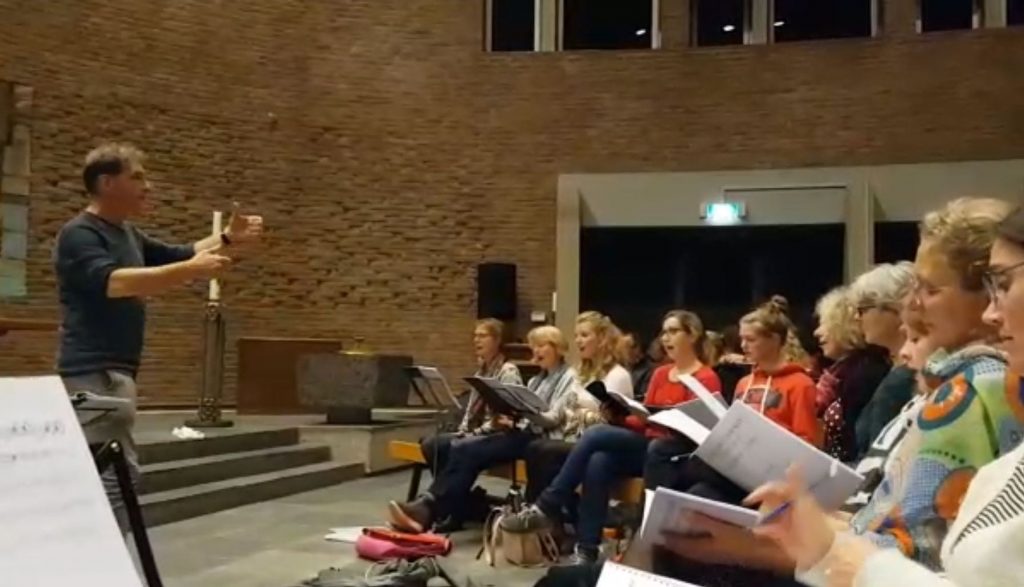 Tuesday evening is Musica Vocale's regular rehearsal. This time we are not in our common location, a school in Wageningen, but in a church in Arnhem, and the Oost Nederlands[…]
Read more
Performers
Paco Peña's Requiem por la Tierra is brought to Gelderland on the initiative of Oost Nederlands Kamerkoor from Doetinchem and Wagenings Kamerkoor Musica Vocale. The production is conducted by Rob Vermeulen. Various childrens' choirs cooperate, as well as schools and institutions from the region.